Read Time: 7 mins
Saree? Check
Venue? Check
Glowing skin and long hair? Coming right up
With the dates decided, there is a countdown clock running constantly in a bride-to-be's mind as she plans her pre bridal beauty routine.
Let's face it
Info pours from every nook and corner when you want stellar beauty advice.
Confused?
Annoyed?
Panic button hit?
Here comes Bridezilla ready to unleash terror!
Drama aside, the trick is not to get stressed out, use your time wisely, chalk out your skin and hair care routines and execute them to the T
Just like Chennai based Mrs. Ramya Ganesh whose pre bridal organic skin and hair care journey has left us doing countless versions of Happy Dance!
Let's dive straight into it!
Getting Started
Part A: Ramya's Beauty Bummers
A Bharatnatyam dancer by profession, she had to wear makeup often. Damage thus, stemmed.
Add Chennai's "I will toast you to death, human" climate and there comes sun tan, excess oil production and a dull complexion.
The same sweat, pollution and heat turned her scalp excessively oily. Texture needed work.
Part B: What Helped Us (A Lot!)
Ramya's drive – Let's be honest – To a certain degree, everyone desires to look stunning every day but we lack the drive to act on it.
Having a wedding date provides us with a deadline – one that needs to be acted on.
With the clock ticking, Ramya wanted to inch closer to dewy glowing skin and glossy thick hair.
And it's only due to her drive that she signed up for 100% organic pre bridal skin and hair care.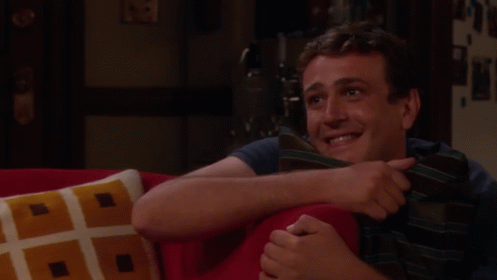 Part C: Ramya's Game Plan
You've got to hail her drive for she did what's indeed challenging.
What's that?
Changing one's diet
Working on health
And improving skin and hair without chemicals
Yes, in that order. Constantly. Daily. Patiently.
Ramya's Head To Toe Pre Bridal Plan
Diving straight into her organic pre bridal beauty routine from September 2018 it was in mid October that Ramya's skin and hair changed.
While her locks darkened, softened and frizz settled, her skin responded way better than our expectations.
Don't even get me started on that!
A chiselled jawline, doe eyes and delicate glowing skin without a trace of makeup – it's like she's blessed from head to toe.
Exquisite from the word go
Enchanting all the way
What A Dazzling Sun-Kissed Glow!
And as the big day drew closer, with the "reintroduction" of makeup (advised to be kept light) our Tamilian bride basked in the compliments that poured her way.
Acing Her Bridal Glow Like A Pro
D-Day arrived and Ramya was an epitome of perfection. There, I said it.
Dreamy All The Way
Sucess Spotlight: Ramya
Let's get the Goddess talking
Q: How did we cross paths?
A: Through your stunning reader results posted on Instagram.
Q: Skin and hair problems you wanted to put to end?
A: I'll sum it as –
Under skin – Reduce tanning, oiliness on T-zone and improve the overall appearance of my skin
Under hair – My locks lacked lustre and volume. Since my scalp is super oily, my hair would stick to it.
Q: What all did you use for skin and hair care before consulting me?
A: Almost all the ingredients that you had suggested!
The difference was in the mix and sequence. That made a huge difference apart from the new products.
Q: When did you see positive changes pour in?
A: Under hair – I waited until the 5th wash to catch the changes.
While for skin, 3 weeks. Trust me, sticking to the pre bridal routine initially was difficult because I come home late usually.
Visible changes to my skin were gradual but long lasting since I exposed it to makeup thanks to my wedding.
Q: Changes you LOVED?
A: Flawlessness in terms of my skin's appearance.
Complexion evened out and oil production controlled big time.
Hair turned out a lot manageable and denser in terms of colour and volume. For someone with silky hair, this is a blessing.
And the compliments from my husband were a cherry on the cake.
Q: Toughest part?
A: To get back post wedding exhaustion.
I can't wait to start the detox plan
Q: Having braved me for 2 months, here's your moment. Let loose on me (seize it!)
A: It's good to know you are always behind our back.
Until everything becomes a habit, you have to have the dedication that is needed to see the kind of results we want.
Knowing that you are always available makes it so easy. So no complaints!
A Little Note To Ramya
A delight since Day 1, working on and with you Ramya was a wholesome experience.
You pounded, applied and ate rare herbs quicker than I could say "Ayurveda"
And your easy-going cool-headed approach is refreshing. At times, I wonder if your mind is on an unending holiday 24 x 7
The best part?
Going traditional inside out.
You did the toughest part – Choose a therapeutic lifestyle, not any fancy beauty parlour, spa or makeup-centric treatment.
I am far more excited since your post wedding detox routine is about to get kick started.
Let's see what magic is woven this time!
Loved Ramya's Story?
You'll LOVE these as well
Want An Organic Skin Or Hair Care Guide?

Here's how you can get started
Let's set for your big leap, naturally!