Read Time: 7 Mins
Hair growth, how to control hair fast, how to grow long hair – I have been fired at with these questions for as long as I can recall.
From my mother to cousins to me, we all have quintessential Indian locks – long, dark and thick.
And every time I am complimented for my hair, it is flattering.
That said there's no absolute hair growth success formula – that's sure.
To the best of my knowledge, here's my hair growth recipe.
Genetics + Lifestyle = Healthy Hair
Lifestyle ~ Isn't it too simple?
I agree
However it is too broad a term to capture the essence of.
So, what do I mean by "lifestyle"?
To me, it's a package of
Healthy home cooked diet (No junk food. Read that again)
Application (an organic routine)
And a kickass optimistic attitude
20 year old Vizag based Lakshmi Sridevi unlocked this secret package – Gradually.
Confession: This is the most exciting organic hair care journey I have been a part of.
Seated comfortably?
Dive straight into Sridevi's stellar journey!
Getting Started
Where do I start from?
When we first interacted, my jaws dropped.
In admiration? Not really
Why?
(A) Chemical Past: With keratin done 2 times and a sea of other treatments done previously, damage was done.
Hair's natural bonds = Destroyed.
(B) Job profile: Sridevi's job requires spending time at a port daily.
Additionally dust blowing throughout the day in Vizag contributed to dandruff.
(c) Student + Working: Now, that's hard.
Why?
Studying and working full time leaves little to no breathing space.
I believe each one of us desires to look and feel great every day.
Why only a couple of us experience a real change?
What's the game changer?
It's the willpower to act on our dreams that 9/10 people lack in.
Time constraint
Nature of job
Family duties or studies
Everything is manageable
Provided you WANT to!

Sridevi's Hair Transformation : Our Timeline
August 2018: What A Kick Start!
It was nothing short of magic when Sridevi's hair responded positively in the very 1st organic hair wash.
Changes
Soft, smooth and calm with less flyaways, we were thrilled after her 1st organic hair wash clicked.
September 2018: Erasing Bad Hair Days
Changes
Frizz settled making way for lovely waves
October 2018: Going Strong
We decided to go for a hair cut now
Why?
In order to chuck away all split ends. After all dry damaged hair splits easily.
Hence, it was chop chop time for us.
Changes
A streamlined smooth texture and well-defined waves? In check.
November 2018: Our Breakthrough
Changes
Gorgeousness personified. There, I said it.
From the definition of waves to smoothness to density, our excitement soared higher.
December 2018: Dark & Dazzling
Changes
Just look at the darkness of her hair colour.
Magical! Thrilling! Spectacular!
We couldn't stop ourselves from gushing over how richly dark Sridevi's tresses had turned by the end of 5 months.
January 2019: All smooth and silky
Changes
Soon 2019 arrived
So did silky, bounciful and satin-smooth locks for Sridevi to run her fingers through.
Looking Back
6 months. 6 different routines. Home cooked Indian food. No chemicals. Positivity.
Sridevi's lifestyle changed. So did her hair.
Sridevi Speaks
And she does a lot
(I can assure you that)
Q: How did we cross paths?
A: Through my cousin Usha.
She used to show me all the success stories on your blog and Instagram page. That drove me to go organic.
Q: Please walk us through your hair problems.
A: I had extremely dry, frizzy and unmanageable locks.
I literally hated my hair
I thought going to a parlour will solve them. So, I got these treatments done –
Keratin done twice
Then some anti dandruff treatment
Smoothening once
A couple of anti hair fall treatments
End result?
Damage + 1000s of INRs straight into the gutter
Q: What hair care products did you use before your consultations started?
A: I had taken chemical treatments.
So I used a no. of products namely
Loreal's shampoo
Lipidium treatment shampoo and conditioner.
Then Loreal anti dandruff shampoo, Global keratin shampoo and conditioner.
Q: How long did it take to see results once you jump started your organic journey?
A: I literally mean this – I saw results from the 1st wash.
My hair became soft on Day 1
From the 1st routine itself, texture smoothened and hair fall started reducing. With every wash, frizz came down.
Dandruff took time. It started reducing majorly after our 4th routine. That's due to my work place.
Q:Toughest part of the routine ___
A: Cutting on junk food!
Controlling myself from drinking coffee early in the morning too.
I have been addicted to coffee ever since I was 3 years old
Q: And here comes your moment to let loose. You've braved me for 6-7 months. Go ahead. Speak your heart!
A: From the bottom of my heart, THANK YOU for making all my organic sessions fun.
I look forward to washing my hair and looking after it all thanks to you.
With your encouraging words and constant push, the complete journey felt like a dream.
You weren't like every other consultant who thinks their job is done once they hand over the list.
Can I call you a magician?
There were days I felt lazy or thought of delaying the routine.
At that very moment, I'd get a message from you asking about my progress.
Was that telepathy working for real?
All that aside, I find an elder sister in you who makes sure the naughty little brat in me doesn't go out of the track.
A Little Note To Sridevi
I believe –
Sometimes when you meet a person, there's a click.
Vibes match. Conversations flow freely. It's smooth. Effortless. Unpretentious.
It happened when we crossed paths, Sridevi.
My eyes light up every time I see an update from you.
Your journey was truly a breath of fresh air.
Coming to your locks, is there any compliment I haven't paid to you?
There are a gazillion qualities of yours I admire but one of the most striking ones is your positive energy.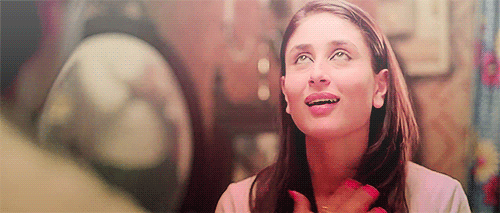 I get pumped up beyond measure seeing your optimism. It's inexpressibly infectious.
Love Sridevi's Story?
Catch these incredible transformations
Eager to go organic?

Let's dissect all your problems, obstacles, struggles, everything and get started.
How?
Check THIS out
I am all set to share my organic madness with you!